Over 750 Clarkson University students will be granted bachelor's, master's and doctoral degrees at commencement ceremonies next week in Cheel Arena. An additional 338 students received degrees earlier in the past year.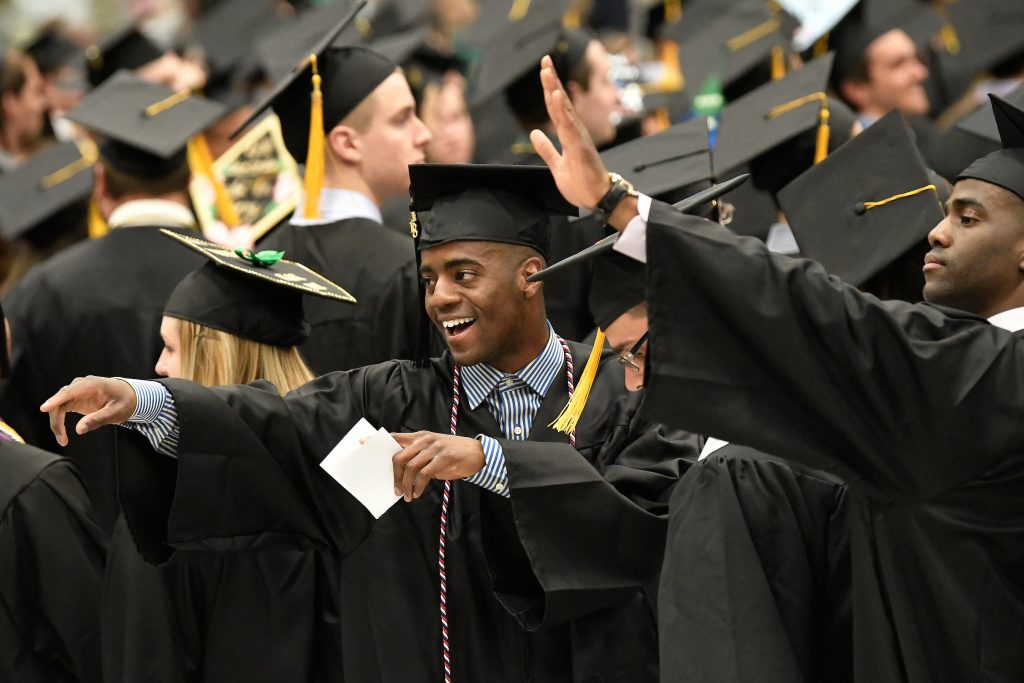 Students will be granted bachelor's degrees on Saturday, May 11, in Cheel Arena at 2:30 p.m.
On Thursday, May 9 at 6 p.m., students will receive master's and doctoral degrees at the graduate commencement ceremony.
Receiving honorary degrees and addressing students, families, and guests will be Dorr B. Begnal '83, co-founder and managing director of Winthrop Square Capital, and Gregory Verdine, the Erving Professor of Chemistry at Harvard University and Harvard Medical School, and president and CEO of FogPharma and LifeMine Therapeutics.
During the commencement ceremony, the Levinus Clarkson Award and the Frederica Clarkson Award will be bestowed upon two students, respectively, who have demonstrated unsurpassed scholarship and promise of outstanding academic achievement. Faculty members will be honored with the John W. Graham Jr. Faculty Research Award and the Clarkson University Distinguished Teaching Award.
The weekend also will be marked by the commissioning of United States Army and Air Force ROTC (Reserve Officers' Training Corps) cadets on Friday, May 10, at 3 p.m. in Cheel Arena.
Click here for a shareable link:
https://www.clarkson.edu/news/clarkson-university-commencement-may-11