The Woods are Open!
The woods on the Potsdam campus are ready for you to walk, bike, run or otherwise relax in a socially distant and safe manner. New kiosks just arrived to highlight the Munter Trails (along the river) and the Clarkson Woods (behind the water tower) to help you find your way. You can view the digital version of these kiosks, the complete mountain biking trail network, and links to AllTrails maps where you can track your location and follow your adventures on a smartphone on our Clarkson Trial Network webpage.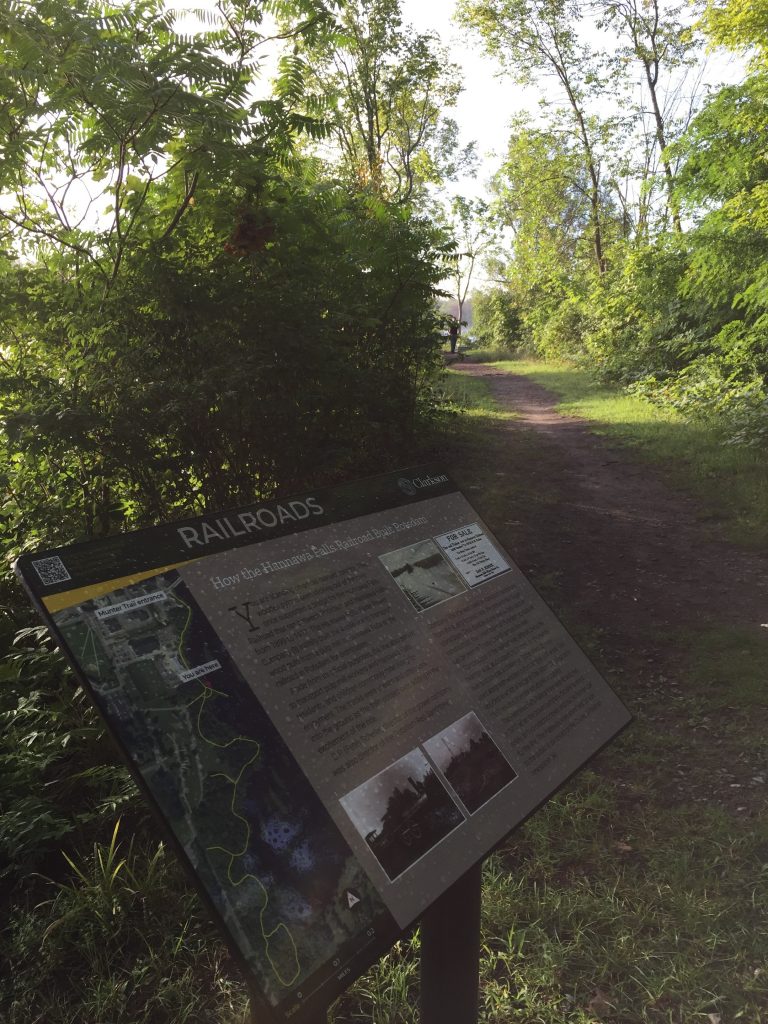 There will be many opportunities to further explore these natural resources; look for coming announcements for virtual Outing Club (CUOC) and Mnt. Bike Club races. After campus moves toward the next stage of small group gatherings – CUOC Lean-to building, Steel Bridge repair, and general trail maintenance activities will be announced, and guided outings in the woods and on the water will be offered.
Valuing our Campus' Natural Resources has been the focus of the current Sustainability Fund project. Thank you to the many students, faculty and staff from all areas of Clarkson University who have collaborated to move these projects and opportunities forward. More details will be coming soon to help you enjoy and value our campus' abundant natural resources in a fun, safe and respectful manner.