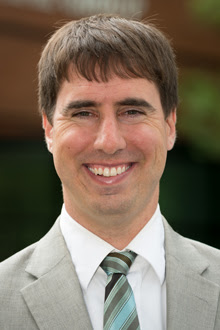 CU Live! Webinar
Presented by Nate Brown '03

Tuesday, May 18
12 PM (EST)
Join Clarkson alumnus Nate Brown '03 for a CU Live! Webinar that will help you prepare for CU Networking Day or any upcoming networking event.

Networking with Nate was created to help professionals in job transition learn how to efficiently use their time while networking to build relationships and open doors to new companies they want to work with. During this CU Live! Webinar, Nate will also give advice on how to virtually network.
Visit Nate's website, networkingwithnate.com for more networking advice, and tips.
Click Here to Register to Learn How to Maximize Virtual Networking with Nate Brown '03!
All alumni, students, and affiliated companies are invited to participate in virtual CU Networking Day 2021. Break out rooms will be preassigned according to the information selected on the registration page (you choose which School room you'd like to network in).
If you are interested in hiring for your company or looking for employment you can download free Zoom backgrounds HERE so others know your status.
Click Here to Register for CU Networking Day!
---
If you have questions, please contact Ashley Anderson '18 at amanders@clarkson.edu.