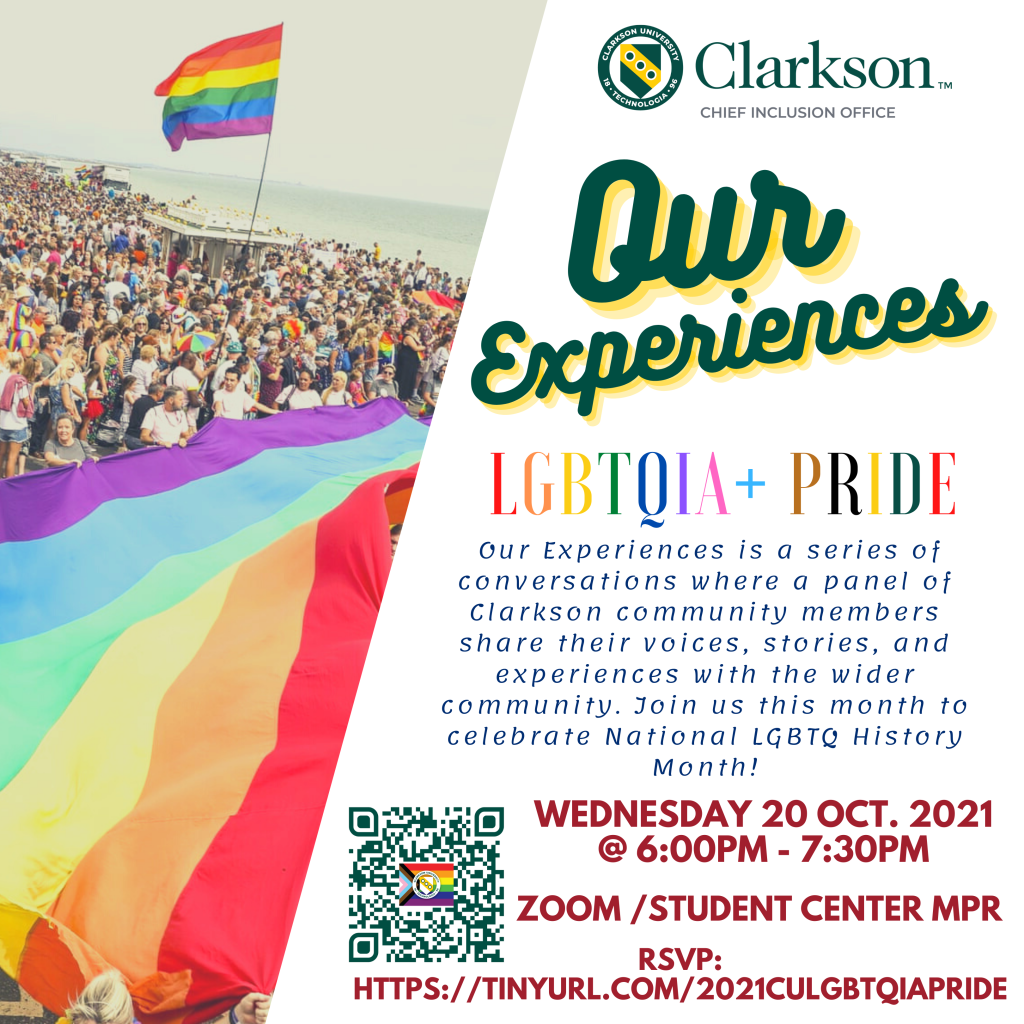 Our Experiences is a series of conversations hosted by the Chief Inclusion Office where a panel of Clarkson community members share their voices, stories, and experiences with the wider community. Join us this month to celebrate National LGBTQ History Month!
RSVP: https://tinyurl.com/2021CULGBTQIAPride
When?: Wednesday 20 October 2021 from 6:00pm – 7:30pm
Where?: Student Center MPRs & Zoom
Our Panelists will include:
Phillip White-Cree (History Professor & Coordinator of Indigenous Community Support and Outreach for Chief Inclusion Office)
Coda Winters (Area Coordinator for Residential Life)
Michelle Cativo-Zetino (2009 Alum & Mental Health Therapist at Pacific Clinics)
Otho Sandwick (First Year in Mechanical Engineering)
Morgan Reynolds (President of Gender Sexuality Alliance & Senior in Biology)
Moderated by: Lorraine Njoki (2015 Alum & Diversity Program Coordinator for Chief Inclusion Office)
This event will be held in an anonymous Zoom webinar format for folks who might not feel comfortable attending in person.
If you have any questions, please contact: (315) 268 – 2088 or diversity@clarkson.edu
THIS EVENT IS PART OF THE FIRST YEAR CUP!!!!