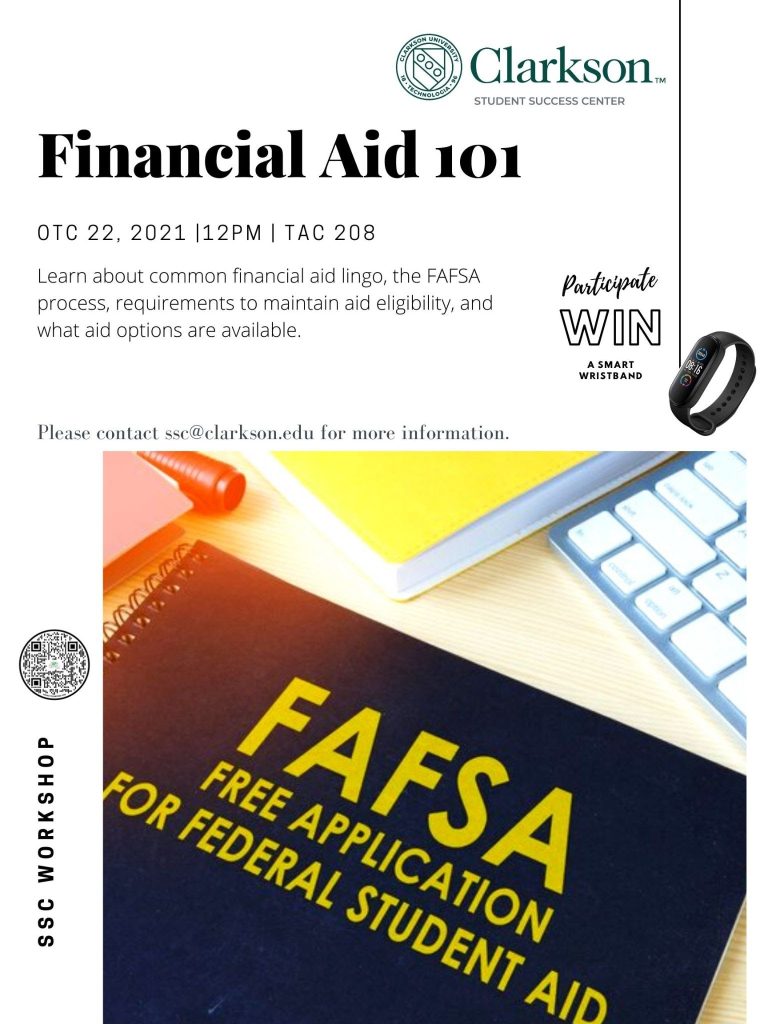 Financial Aid 101
The Student Success Workshop Series is a ten-week program, sponsored by the Student Success Center.
This Friday, join us to review the basics of Financial Aid. We will discuss some common financial aid lingo, the FAFSA process, requirements to maintain aid eligibility, and what aid options are available.
Please join us for conversation in a small group, low pressure, and a supportive environment!!!
Sessions: 12-12:40 pm / Friday, 10/22/2021
Classroom: TAC 208
Registration: Contact the Student Success Center at ssc@clarkson.edu for more information.