Clarkson faculty and students are invited to participate in an exploratory workshop on June 16-17, 2022, in Schenectady, Capital Region Campus to discuss advances in PFAS detection and measurements to accelerate testing and expand the range of analytical tools for assessment of PFAS contamination. The goal of this workshop is to bring together experts from academia, industry, and government to discuss the status of analytical methodologies, and identify knowledge gaps, needs, and opportunities for PFAS detection.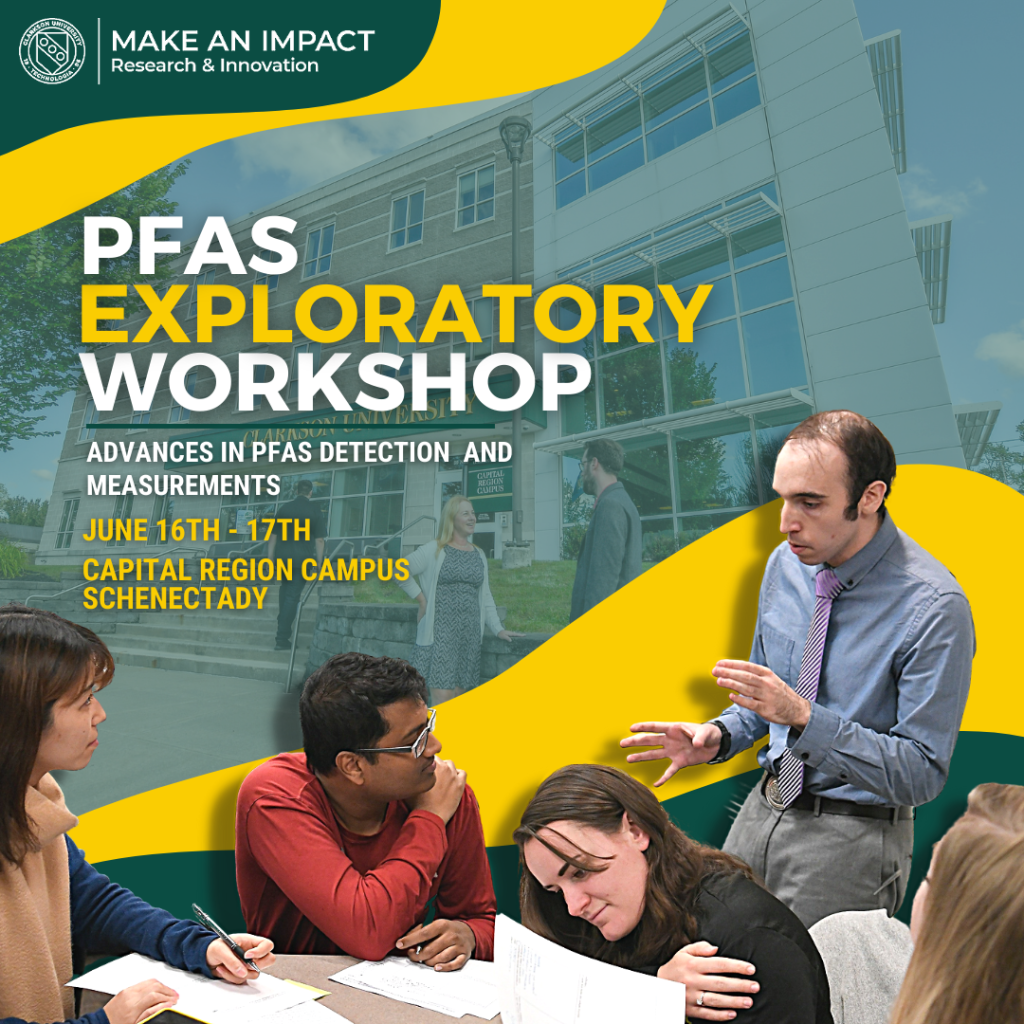 This workshop intends to engage, stimulate interactions, and foster interdisciplinary collaborations between industry and academia. The workshop aims to have a broad and diverse representation of researchers working in academia and industry who are interested in PFAS research and collaborations.
Registration is available for any interested faculty, postdocs, and graduate students. The link to the registration form can be found here:
https://forms.gle/Eygqv3koidKsAEqa8
If you are interested in attending the workshop, please fill out the registration form no later than May 23, 2022.
Attendance of the workshop by Clarkson participants is free. However, limited funding is available to cover travel and hotel accommodation. For more details, please contact Professor Silvana Andreescu (eandrees@clarkson.edu).
The workshop is organized with support from NSF (PFI-2141017) and sponsored by the Shipley Center for Innovation and the Center of Excellence in Healthy Water Solutions.