Three to Ten-Year-Old Participants Sought to Help in Study
Clarkson University Associate Professor and Psychology Department Chair Andreas Wilke has been awarded a grant from the National Science Foundation (NSF) to study statistical thinking in children. The NSF grant will support the faculty member's investigation of the cognitive mechanisms underlying children's perception of randomness, and their susceptibility to erroneous judgments.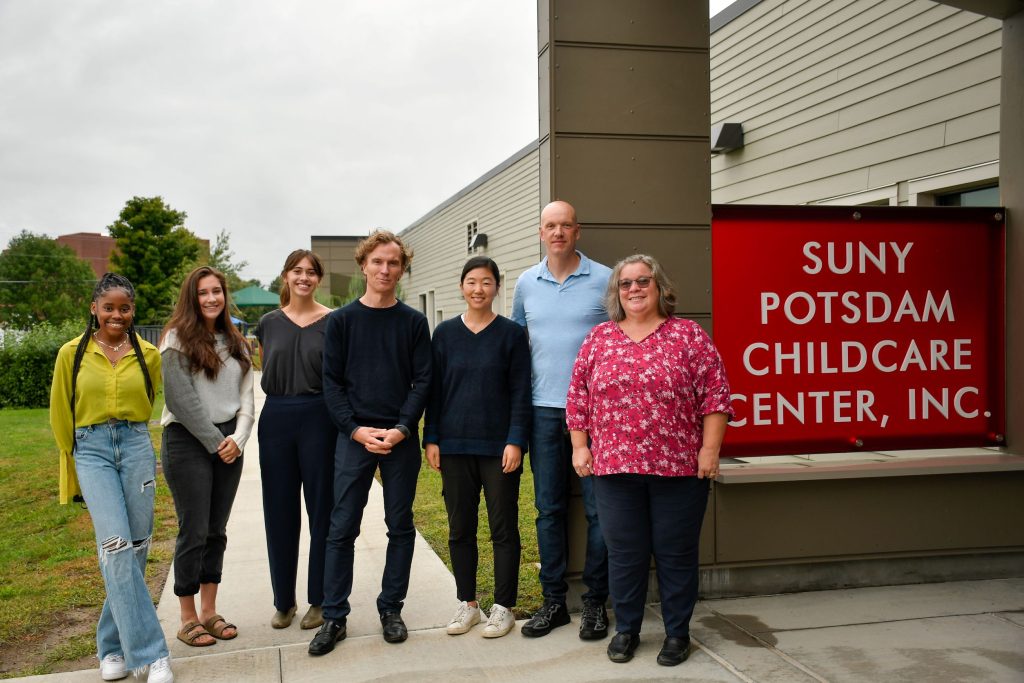 "We developed three novel statistical decision-making paradigms—based on our work with adults—that will assess how 3- to 10-year-old children decide whether sequential events will continue in a streak, how they understand randomness, and how they reason about sequential patterns in space and time," Wilke said. "Our results will contribute to developing better methods of science education for helping children and students to more accurately recognize what are likely patterns and what is random. The world is statistical in nature. A sound understanding of randomness is central to teaching statistics, informs our decision-making processes, and provides guidance when facing judgments under risk and uncertainty".
Wilke and his co-investigator Annie Wertz—a developmental psychologist at the Max Planck Institute for Human Development in Germany—will team up to test children at daycare facilities such as the Childcare Center at SUNY Potsdam. The research team also includes Peter Todd (Cognitive Science Program, Indiana University-Bloomington), Clark Barrett (UCLA Anthropology) , Bang-Geul Han (Design and Digital Media, CUNY College of Staten Island), and Steven Pedersen (Communication, Media, and Design, Clarkson University).
For their project, fun and engaging short iPad tasks will be given to the children to study the development of their statistical thinking. Wilke's study will begin later this fall under strict and safe COVID-19 testing protocols. His team is seeking to enroll more children for the study, ages three to ten. To learn more about these studies and/or help by enrolling your child in it, please email the Evolution and Cognition Lab at ecl@clarkson.edu.
Part of the funding from this grant will go directly into training CU undergraduate students in conducting multidisciplinary international research, supporting their attendance at scientific conferences, as well as accompanying Wilke on research visits to Germany.
https://www.clarkson.edu/news/nsf-awards-250000-clarkson-university-psychology-professor-study-statistical-thinking-children