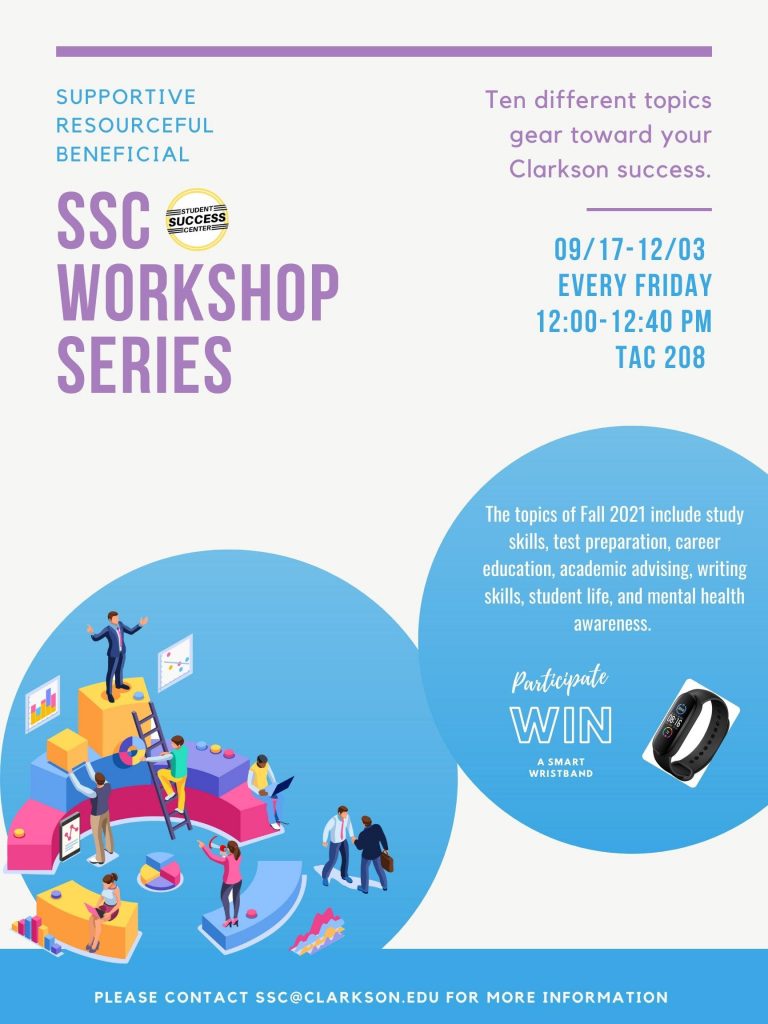 The Student Success Workshop Series is a ten-week program, sponsored by the Student Success Center, starting on September 17th, 2021, and ending on December 3rd, 2021. The program is scheduled from 12pm to 12:40 pm every Friday. 
The Program aims to provide students with well-rounded information about the Clarkson Community in a comfortable learning environment. The Student Success Center Workshop Series provides a forum for Clarkson students to further their understanding of Clarkson departmental resources through dialog and presentations. Accordingly, students will enhance their understanding of, and ability to work with, different resources across campus. 
The topics of Fall 2021 include study skills, test preparation, career education, academic advising, writing skills, student life, and mental health awareness.
Please join us for conversation in a small group, low pressure, and a supportive environment!!!
Sessions: 12 pm -12:40 pm / Fridays
Classroom: TAC 208
Registration: Contact the Student Success Center at ssc@clarkson.edu for more information.