Z-100 Desktop Computers were given to each incoming freshman in 1983. The new model retailed for over $4,000, but the students owned it by paying a one-time $200 maintenance fee and $200 each semester. Clarkson University became the first college in the nation to give each incoming freshman a personal computer.
Kathy Damon and her father, of Bitburg, Germany pick up the incoming freshman's new Zenith Z-100 computers, in the fall of 1983.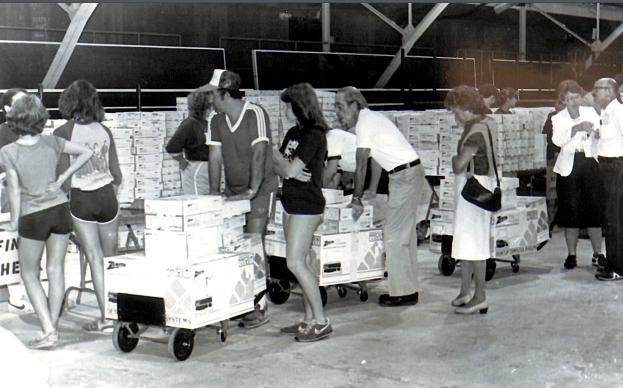 Personal Desktop Computer Program in Fall 1983. 800 freshman were required to have his/her own computer, Zenith Z-100.
Clarkson University donated 12 Zenith Z-100 computers to Lawrence Ave and St. Mary's
Elementary Schools to help students learn about computers and their role in everyday life. As
part of Project Outreach, Clarkson's chapter of the Association of Computing Machines (ACM)
worked with the students. George Wolf (left), a junior management major from
Clarkson, assisted St. Mary's third grade students.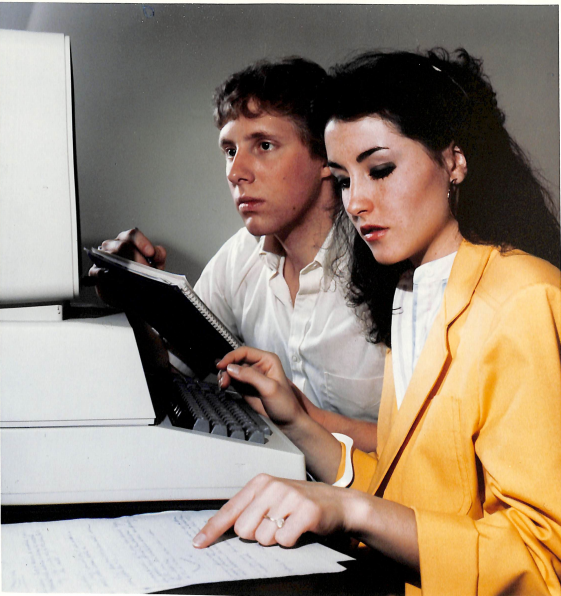 Students working with their Zenith Z-100.
Students working on a problem using their Z-100 personal desktop computers. These computers were a familiar sight in dorm rooms at Clarkson College in Potsdam, New York (1983). Freshman were required to have the machine during their years at the College.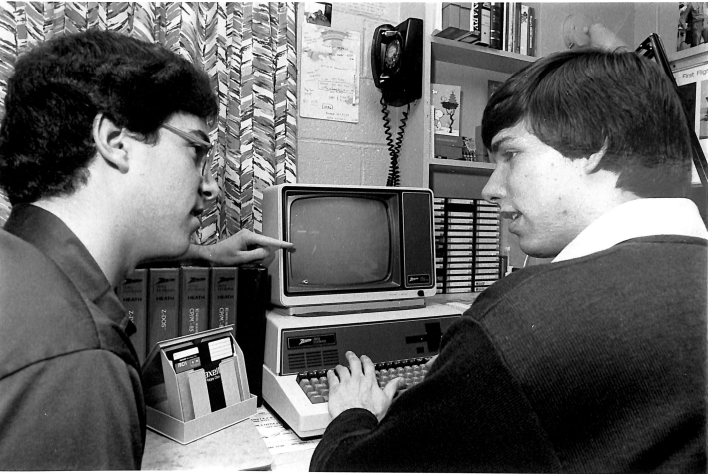 Clarkson's first personal computer, the Zenith 100, distributed to all freshman in 1983.